CNIM traces its history !
During a ceremony at the National Library of France in Paris, CNIM celebrates the publication of a book which retraces the whole history of the group, from its creation in 1956 to today.
Here is the invitation used for this event.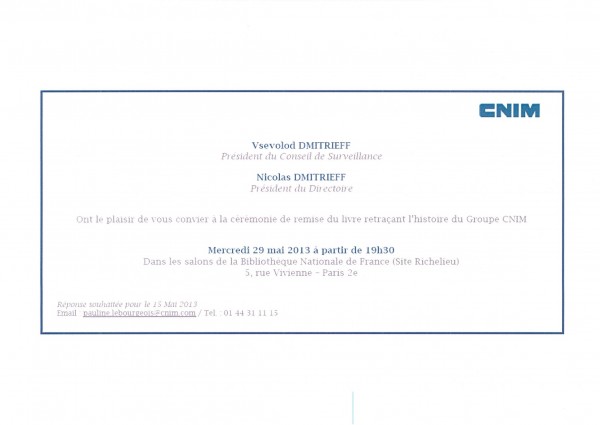 During this ceremony, Mr. AJROUDI   had the opportunity to meet with the Chairman of the Management Board and the CNIM , Mr. Nicolas DIMITRIEFF .