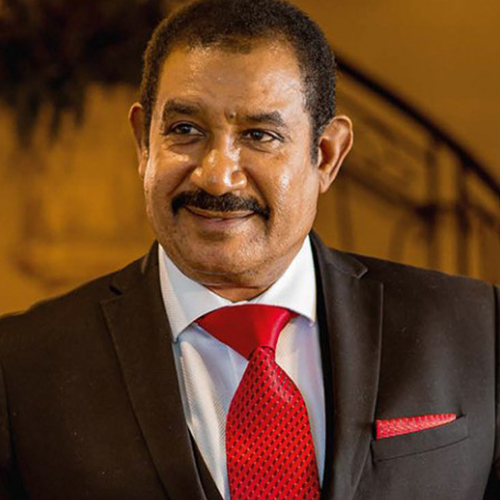 AN INTERNATIONAL IMPACT
Philanthropist and committed, Mohamed Ayachi AJROUDI is also a wise entrepreneur. A major player in the energy industry, he is the head of many companies, both in France and abroad. Let's discover together the journey of Mr.  AJROUDI , currently president of strong structures like Power Invest Méditerranée, CNIM Saudi, SNCFIME Middle East or  THERMO SOLAR , developing voltaic panels in Germany and Tunisia.Entrepreneur
THE FIRST STEPS OF A FUTURE ENTREPRENEUR
He joined ISEE OFFSHORE , an oil and maritime company. Group that he bought moreover a few years later, before founding AMIS (Artois Maintenance Industries Services). Very quickly, these two structures acquired great international renown, particularly for the construction of tunnel boring machines. This first major step in his career will allow him to carry out major projects, notably with the breakthrough of the Lille metro tunnels as well as that of Caracas (Venezuela)…
A question or a request ?
Do not hesitate to contact Mr. AJROUDI !
AN INTERNATIONAL SUCCESS WITH THE CNIM GROUP
Mohamed Ayachi AJROUDI is president of CNIM Saudi, CNIM Middle East and advisor to CNIM France, a French equipment supplier and assembler founded in 1856. With nearly 3000 employees, this group, with an international dimension, is particularly active in the sectors of environment, defense, energy and in favor of high technology. The group is behind many international projects. Among these, more than a hundred recovery centers in 23 countries around the world or a revolutionary therapy for heart regeneration following a myocardial infarction. Mr. AJROUDI quickly becomes adviser to the president of the executive board while occupying managerial functions in other companies which he founds as SADEG SA , Razin Contracting , SNCFIME or Aquatraitements Energies Services SA . He mainly invests in desalination, transport, water distribution and the recovery of waste. Recognized and influential entrepreneur, he advises and meets the greatest in this world. Among them, the American vice-president John Kerry, the Fahd or even the president Emmanuel MACRON .
MANY STRONG COMMITMENTS
Over the years, the activity of the various companies of Mohamed Ayachi AJROUDI spread to the Gulf and more particularly to Saudi Arabia, where he gradually took root with his family. Network man with a keen sense of contact, Mr. AJROUDI has come a long way by collaborating with world-class groups in Saudi Arabia, in particular with the former Lyonnaise des Eaux, now SUEZ , for the development of desalination projects seawater intended for the distribution and treatment of wastewater for agricultural use. Entrepreneur