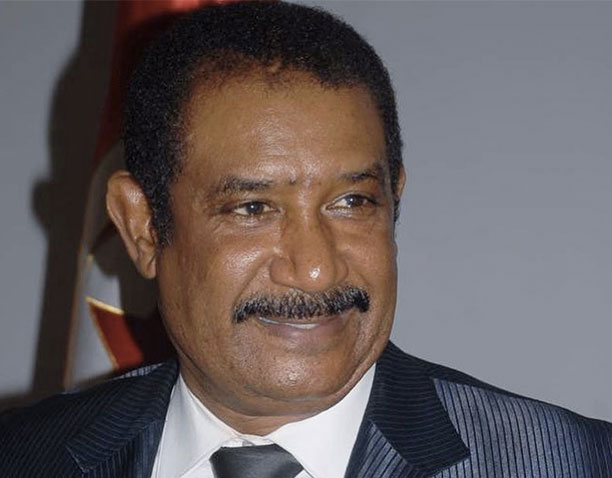 HIS FIGHT FOR PEACE
At the same time inventor, developer of ideas and particularly versatile entrepreneur, Mohamed Ayachi AJROUDI is now politically committed for his country, notably with the conception of his political party The Tunisian Movement for Freedom and Dignity, launched in 2013.
Very attached to his deep values ​​and those of his country of origin, he gets involved above all for the people and to restore all his greatness to the lands of his childhood.
THE START OF A POLITICAL CAREER
In June 2013, after having tried for a long time to influence the economic and social choices of the interior minister at the time Ali Larayedh, he decided to take action. He then launched his own political party, The Tunisian Movement for Freedom and Dignity , while weaving a strategic alliance with the Minister of Defense and Foreign Affairs. Yet a few months later and to everyone's surprise, he withdrew from the race for the legislative elections declaring " I never ran after the posts […]I came to politics to serve my country and not to use it, that my ambition for Tunisia is social, economic and energy, that my motivations are patriotic and not at all mercantilist, that despite the 20,000 signatures collected, the battle is economic and social, that if I am no longer a candidate for the Carthage Palace, I remain a soldier for Tunisia ".
A question or a request ?
Do not hesitate to contact Mr. AJROUDI !
STRONG CONCERNS FOR PEACE
After a particularly flourishing career as an international entrepreneur and inventor, Mohamed Ayachi AJROUDI ended up returning to his first love, engaging in the political life of Tunisia, on which he carries a lucid and uncompromising look. He will say " this beautiful country that I left crying when I was fourteen, I cannot come to accept what is happening to it today. There is a fire in the house, Tunisia is burning!". The national debt having exploded, he questions the incompetence of an enlarged public service with in particular 10 million inhabitants for 800,000 government workers, which is enormous. To this disaster is also added that of Libya which he thinks the fate can condition that of Tunisia. As a particularly savvy industrialist, he sees a future for Tunisia only in ambitious rail and port infrastructure projects, an area he perfectly masters since this is where he started. A fervent defender of peace between countries, in 2017 he was rewarded by 40 Libyan tribes for his help and assistance in the search for peace.