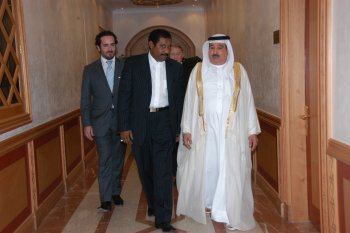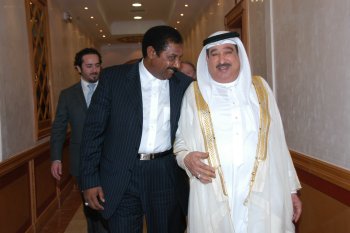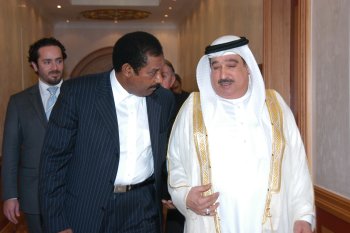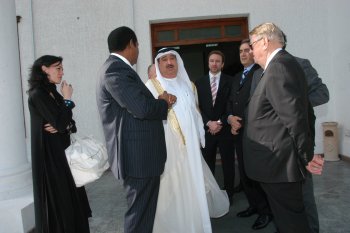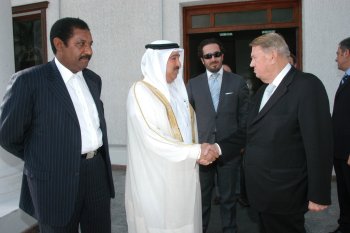 CNIM IS SELECTED FOR THE IMPLEMENTATION OF THE BOT PROJECT:
" INTEGRATED WASTE MANAGEMENT SYSTEM" FOR AN INVESTMENT OF 750 MILLION DOLLARS
In Bahrain, on Wednesday February 13, 2008, the Minister of Municipality and Agriculture of the Kingdom of Bahrain, Mr. Mansoor BIN RAJAB, invited the CNIM Company, and its representative and partner, Mr. AJROUDI, to the Ministry, to make the official announcement from CNIM, the contractor for the project :
Construction of a household waste incineration plant in Bahrain, for an investment of $ 750 million.
Objective of the project :
Treat waste while respecting the environment and human health.
Produce, through the treatment of this waste: energy that meets the country's current and future needs for organic fertilizers for agriculture.
Were present (in alphabetical order):
Mr. AJROUDI Mohamed Ayachi, (Representative and Partner of CNIM, and Managing Director of SNCFIME Arabia)
Monsieur AYOUBI Tarif, (RAZIN GROUP Administrator)
Mr. AZOUR Antoine, (General Manager BATCO)
Mr. BIN RAJAB Mansoor, (Minister of Municipal Affairs in Bahrain)
Mr. CANELLAS François, (Vice Chairman of the CNIM Supervisory Board)
Mr. DMITRIEFF Nicolas, (Member of the CNIM Supervisory Board)
Mr. DMITRIEFF Vsolvod, (Director CNIM)
The Minister, accompanied by Dr JUMMA, announced to the CNIM Company that they had won this colossal project.