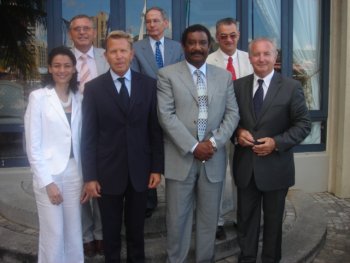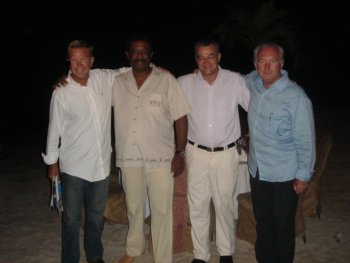 The visit of Mr AJROUDI, aims to comfort the partners of WEFIO who have the project of construction of an energy recovery center for waste.
This center is used to process 360,000 tonnes supplied by 2 lines of 2 * 23 t / h for electricity production by a 37 MW Turbo-generator group.
The investment for this project is 155 million euros, or 6 billion rupees.
On September 7, 2006, Mr AJROUDI and his delegation were invited by the Minister of Energy and Public Utility, Mr KASSANALY, in order to develop the technical references of the industrialists present.
Mr AJROUDI insisted on the interest of reducing the oil bill while providing a solution to the problems of "Mare Chicose" and the possibility of treating hospital waste.
Following his interview with the Minister of Energy, Mr AJROUDI answered questions from the journalist Mr Jean Paul AROUFF from "Businessmagazine". The interview developed the interest of the delegation visiting Mauritius, the objectives of which are investment and trade opportunities.