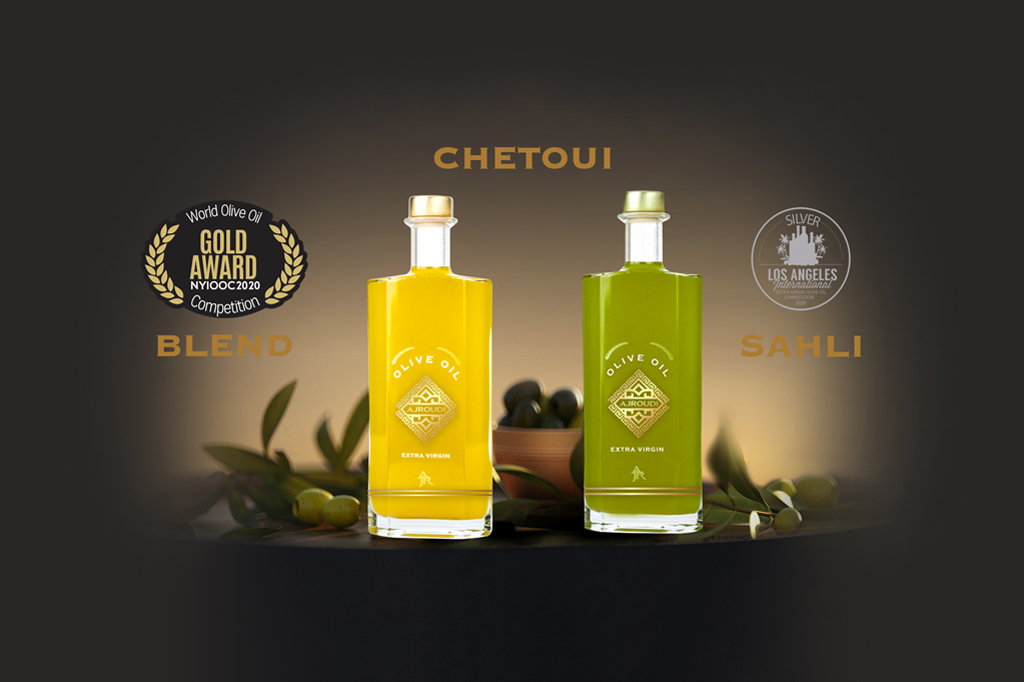 Gold medals for AJROUDI OILS!
Once again, the excellence and exceptional qualities of the Tunisian terroir have shone around the world. This year 2020 was marked by an unprecedented health crisis. Despite this crisis, the hope carried by these women and these men has shed light on the immense quality of the Tunisian terroirs.
Terroirs, exceptional varieties for prestigious extra virgin olive oils. From the most beautiful orchards in the Mediterranean basin, our olive oils reveal a whole new facet of this legendary fruit. To offer an exceptional product unlike any other, we make a demanding selection allied to a production thought in a sustainable way and this in the purest respect for ancestral agricultural traditions. We are proud to share this extraordinary moment with you. 3 gold medals at the World oil competition edition 2020, New – York. This victory and this historic moment belong to Tunisia and its people.
Congratulations to the whole team of Ajroudi Agricole Sa !