On January 27, 2007, obtaining the investment authorization from SAGIA for CNIM SAUDI.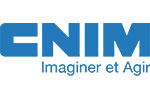 CNIM SAUDI will have as main activities :
Smoke treatment,
Incineration plants,
Transport (escalators, elevators, treadmills).
The Almadina newspaper interviewed Mr AJROUDI, and published an article on January 31, 2007.
Negotiations in partnership with the CNIM group (Constructions Industrielles de la Méditerranée) in Toulon, concerning plans to incinerate household waste for the city of Jeddah, which produces 4,000 tonnes per day.
After several negotiations and meeting with the authorities in Saudi Arabia, especially with those responsible for the environment, Mr. François CANELLAS sent a thank you letter  for Mr AJROUDI.
An investment authorization has been issued in the name of CNIM SAUDI, after several negotiations.
CNIM SAUDI, was recorded in Saudi Arabia, on January 27, 2007 at SAGIA, ALMADINA, Saudi newspaper, interviewed Mr. AJROUDI, on January 30, 2007, to announce the news which will solve the environmental problems in Saudi Arabia.
Meeting with the Mayor of Jeddah, His Exellence Adel FAKIH. The purpose of the interview is to present the CNIM group, in order to obtain its prior green light, in order to be able to take an interest in investments in UIOM. Agreement in principle obtained.